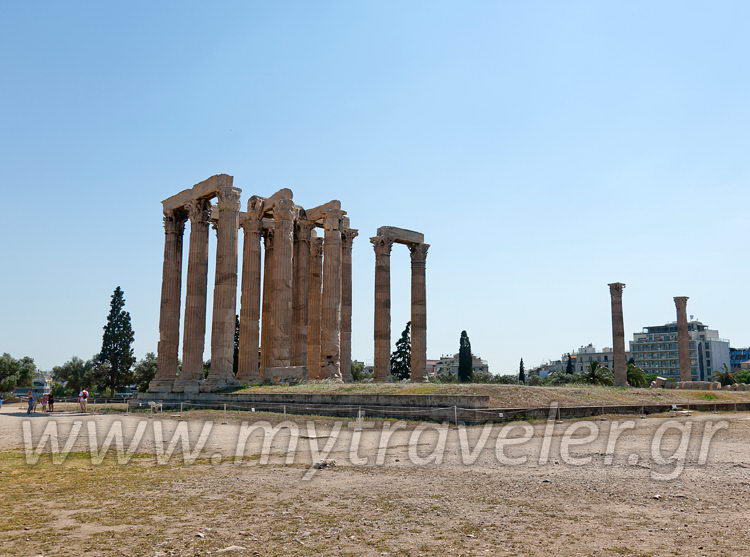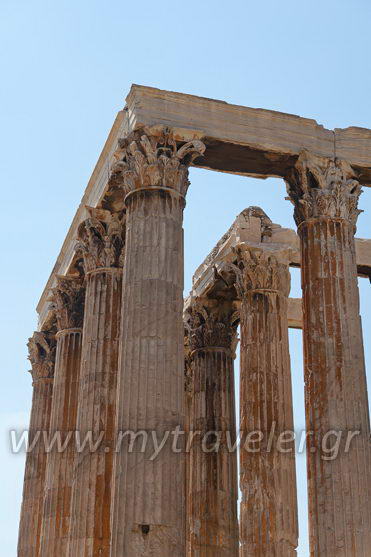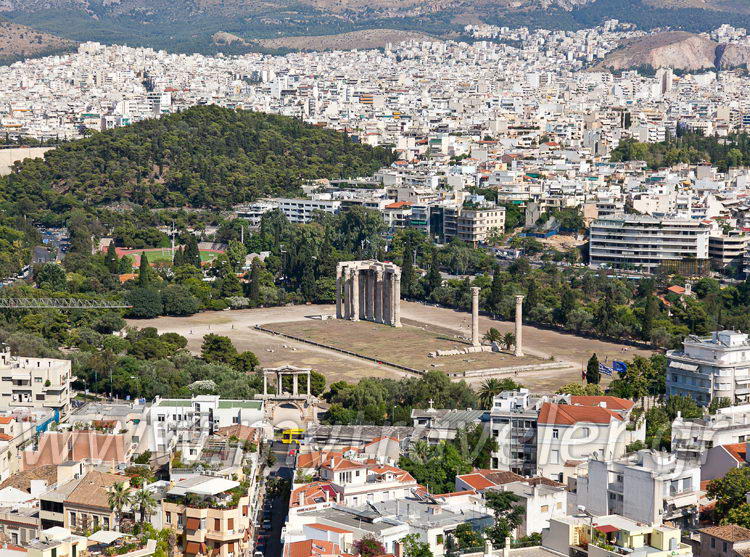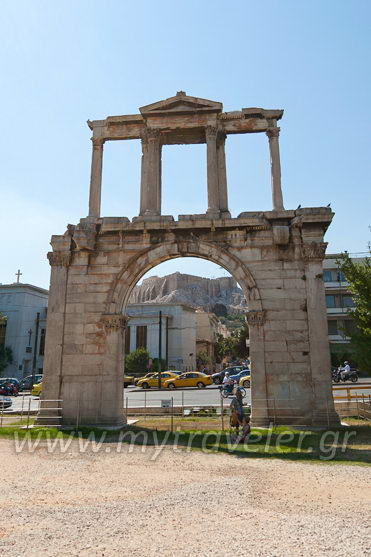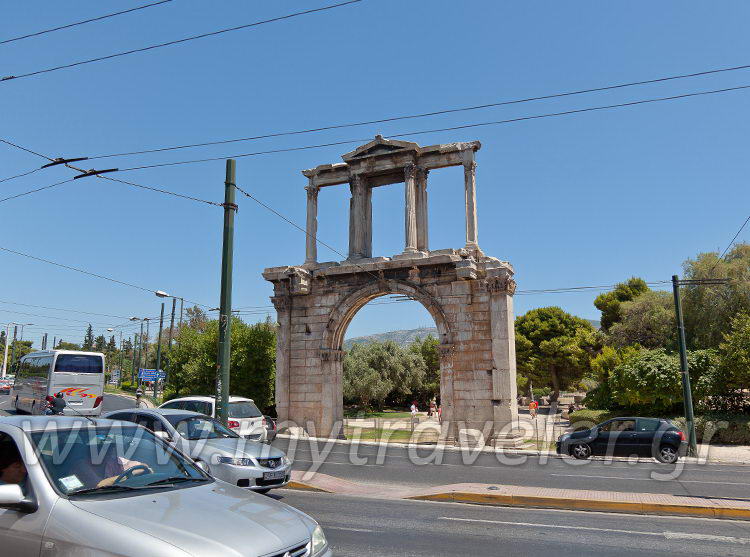 ---
Description
Located in southern Athens, between the Acropolis and the Ilissos river, the Olympeion was the sanctuary of Olympian Zeus. Here stands one of the greatest ancient temples of Zeus and, according to Vitruvius, one of the most famous marble buildings ever constructed. The sanctuary's foundation is attributed to mythical Deukalion. The site also comprises the temple of Apollo Delphinios - the sanctuary of Apollo Delphinios was traditionally associated with Theseus - and a tripartite building with a south courtyard of ca. 500 BC. The latter has been identified as the Delphinion Court, which was allegedly founded by Aegeas.


The archaeological site of the Olympeion comprises the temple of Olympian Zeus, Roman baths, Classical residences, a basilica of the fifth century AD, and part of the city's fortification wall. Hadrian's Arch is located just outside the site's fence.

The temple of Olympian Zeus (124-132 AD), one of the site's most important monuments, had three rows of eight columns (tripteral octastyle) on the two narrow sides and two rows of twenty columns (dipteral eikosastyle) on the long sides. It once housed the chryselephantine (gold and ivory) statue of Zeus. Sixteen of the temple's columns survive today, thirteen of them, on the east side, intact. Of the remaining three on the west side, one collapsed in 1852.

The triumphal arch lies on an ancient street that led from the old city of Athens to the new, Roman section, built by Hadrian. It was constructed by the Athenians in A.D. 131, in honor of their benefactor emperor. Two inscriptions are carved on the architrave, one on each side: the first, on the side towards the Acropolis reads "This is Athens, the ancient city of Theseus"; the second, on the other side, facing the new city reads "This is the city of Hadrian and not of Theseus".

The central arched opening of the monument is supported by pilasters crowned with Corinthian capitals. Similar, but taller pilasters flank the outer corners. The arch is crowned by a series of Corinthian columns and pilasters, with an Ionic architrave at the ends, and an entablature with a triangular pediment in the middle. The whole monument is made of Pentelic marble.


Working hours: 8.00-20.00

Tickets

Full: €2

Special ticket package: Full: €12, Reduced: €6

Valid for: Acropolis of Athens, Ancient Agora of Athens, Archaeological Museum of Kerameikos, Museum of the Ancient Agora, North slope of Acropolis, South Slope of Acropolis.

Published: 7 Aug. 2011
---
Where to stay
accommodations located nearby
---
More Holiday Ideas
what else you can see here around