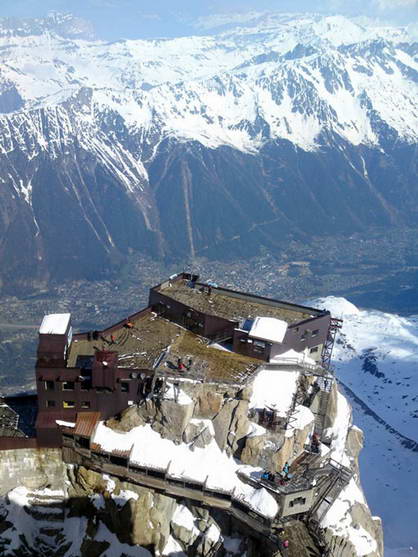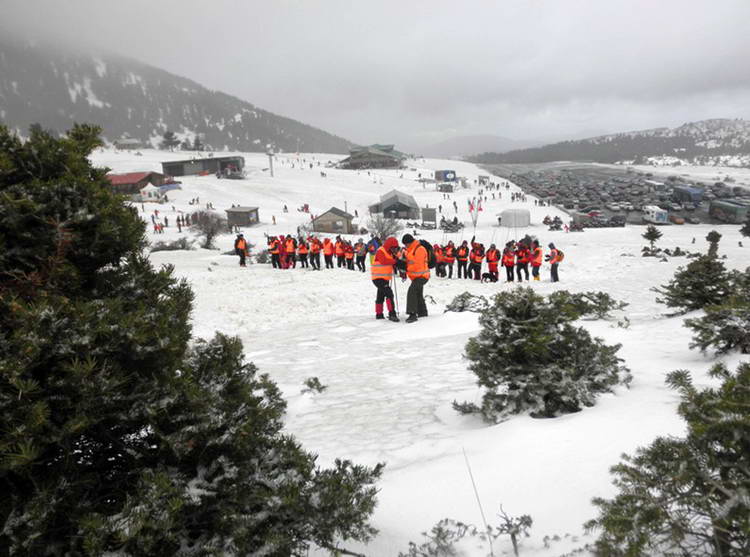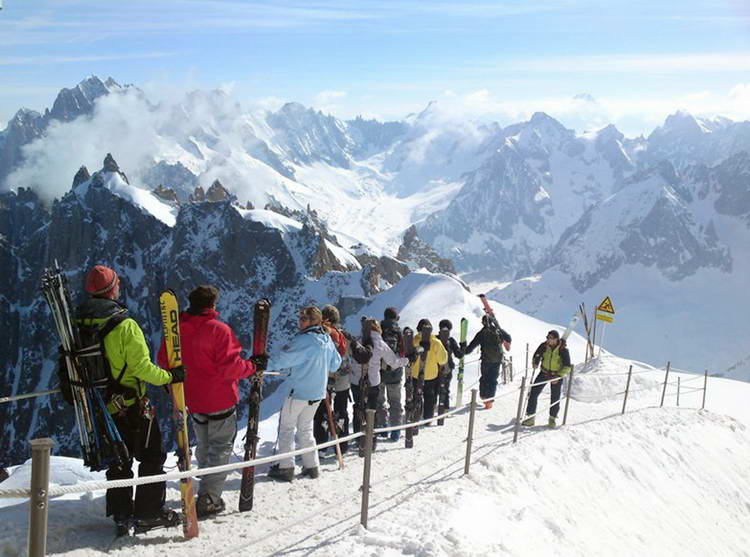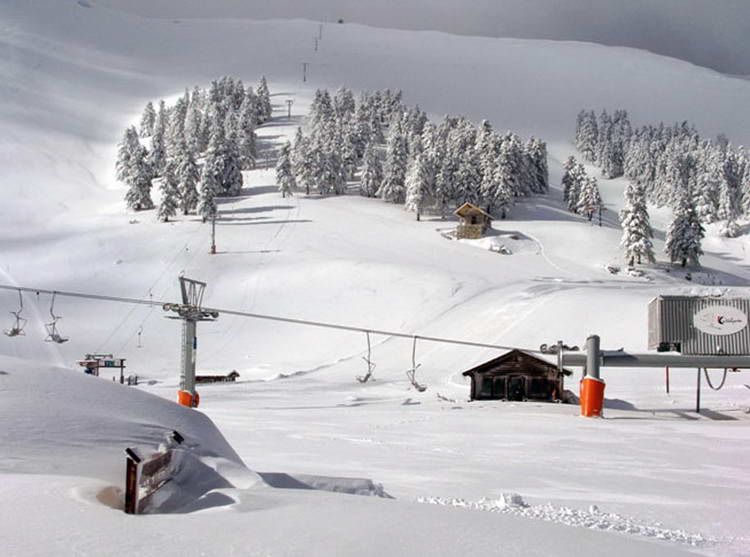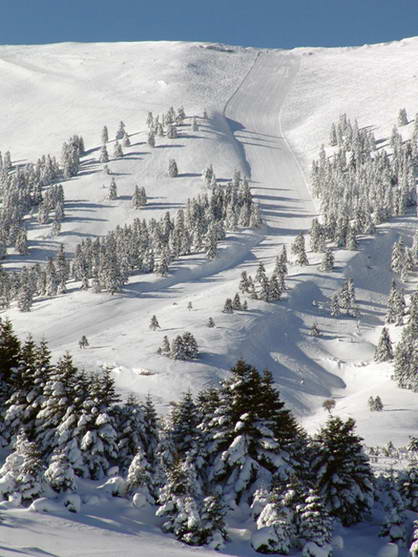 ---
Description
Kalavrita ski resort is situated on the North West side of mountain Helmos at an altitude of 1,700 meters (base) to 2,340 meters (summit).
It has been operating since 1988 and consist of 7 lifts, 12 ski runs, spacious free parking, cafeteria, restaurant, ski rental shop, ski school and First Aid Station.
The visitor can also enjoy a special moguls ski run, a snowboard park, cross country ski, a snow tubes park, paragliding, snowmobiles and other winter attractions.
In the surrounding area of the ski resort and in the general mountain area of Helmos, activities of great interest are:
A visit at the new Hellenic telescope "Aristarchos"
An overnight stay at the mountain shelter
Mountain and hiking trails using snowshoes
Climbing trails
4X4 off road driving
Motor cross biking
Kalavrita ski resort is located 14 kilometers from Kalavrita and only 203 Kilometers from Athens.
The ski centre is open daily throughout the ski season (December to April) from 09:00 to 16:00.
Lifts
HERMISS - Surface lift (150 m)
ACHILLEAS - Triple chair lift (900 m)
DAPHNIS - Single drag lift (1000 m)
HERACLIS - Surface lift (180 m)
STIGA - Double chair lift (1400 m)
ARTEMIS - Double drag lift (1000 m)
THETIS - Single drag lift (300 m)
Slopes
LETO - Easiest (150 m)
DANAE - Easy (900 m)
ARIADNE - Intermediate (1000 m)
FEDRA - Easy (1250 m)
ALKMINI - Easiest (160 m)
INO - Difficult (1400 m)
NEFELI - Intermediate (2300 m)
ALKISTIS - Intermediate (Snow Park) (450 m)
ISMINI - Easy (350 m)
ELECTRA - Intermediate (1900 m)
ANTIGONE - Difficult (800 m)
EIRINI - Intermediate (1500 m)
Live WebCam from SnowReport.gr

Published: 14 Nov. 2011
---
Where to stay
accommodations located nearby
---
More Holiday Ideas
what else you can see here around