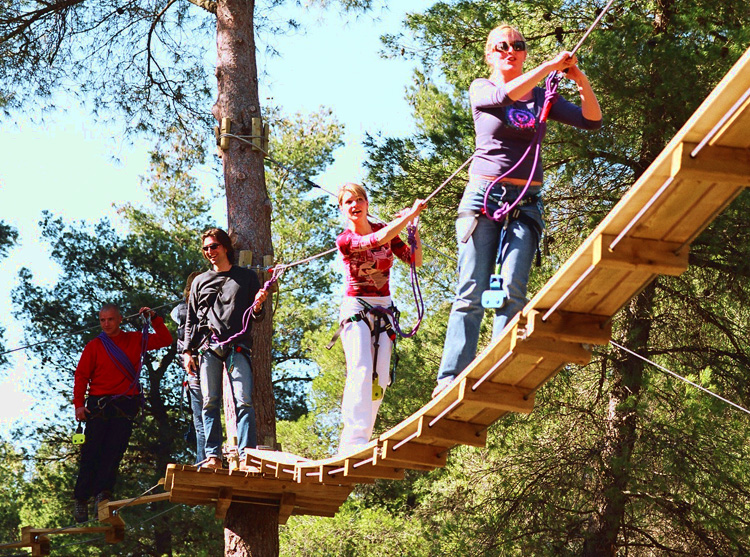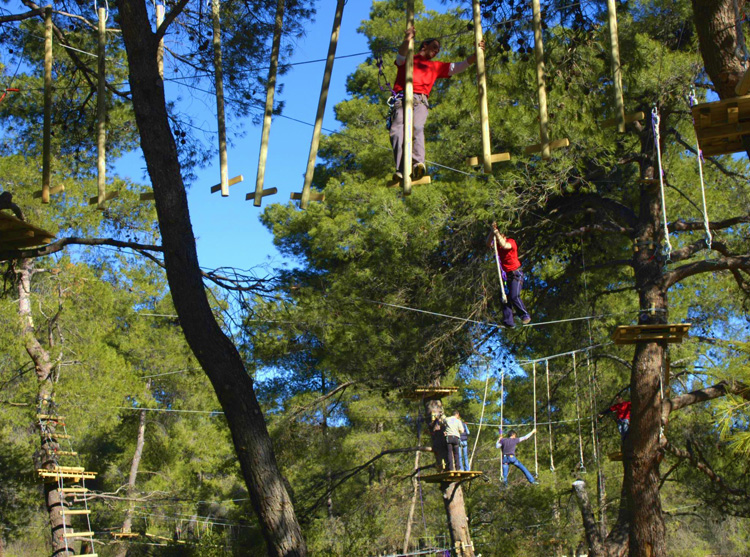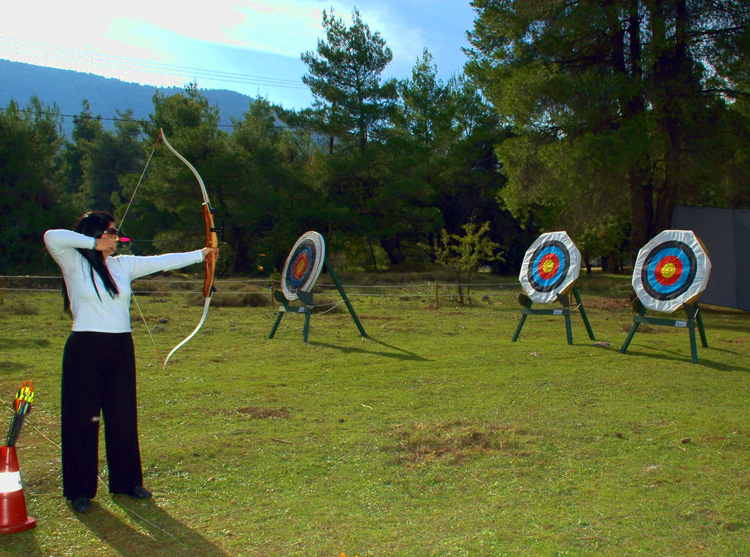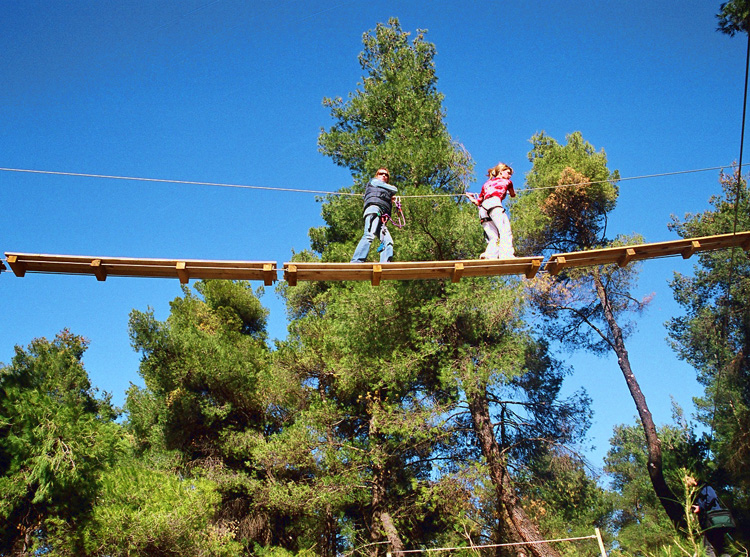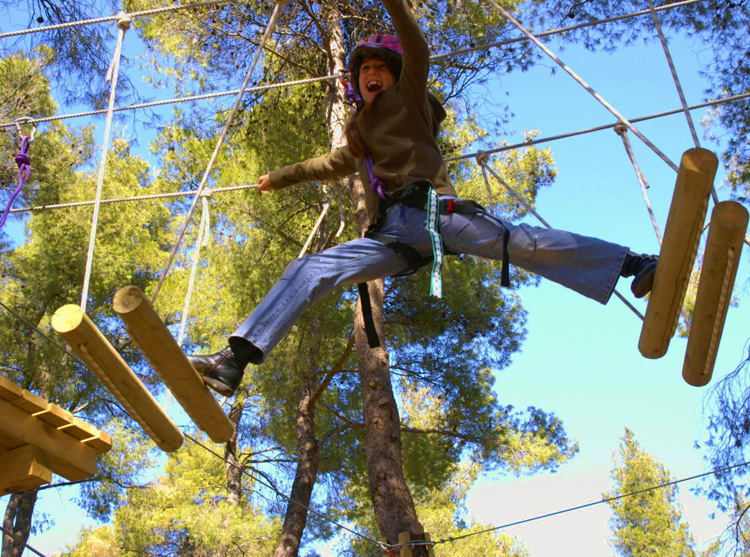 ---
Description
Adventure Park is a recreation area in the forest where activities associated with nature are organized. Visitors choose to 'fly' from tree to tree, up to 15 meters height, using special safety equipment.
Adventure Park is accessible to all, young or older, bold or not, since it provides different "routes", with different (increasing) difficulty/skill levels and various heights.
Adventure Park appears to be a new activity that meets success worldwidely.
It relates to a way of life that seeks thrilling leisure and embraces nature.
Amongst the green surroundings of the forest, under a clear blue sky, our experienced and excellently trained instructors are there to guide you through fun and unique activities.
At the park, you can have coffee, refreshments etc. You can also bring your own snacks for a picnic if you wish. If you would rather have a proper meal, you can visit one of the taverns at Malakasa, only 1 minute drive from the Adventure Park site.
Adventure Park is open from Wednesday to Sunday and all the school brakes from 10:00 to sunset. The flying fox activity is terminated one hour before sunset.
Entrance ticket 3 euro
(The entrance ticket is paid in the central cashier for visitors who don't participate in the tree activities and includes one product such as coffee a or something else).
more info
Published: 30 Jan. 2011
---
Where to stay
accommodations located nearby
---
More Holiday Ideas
what else you can see here around