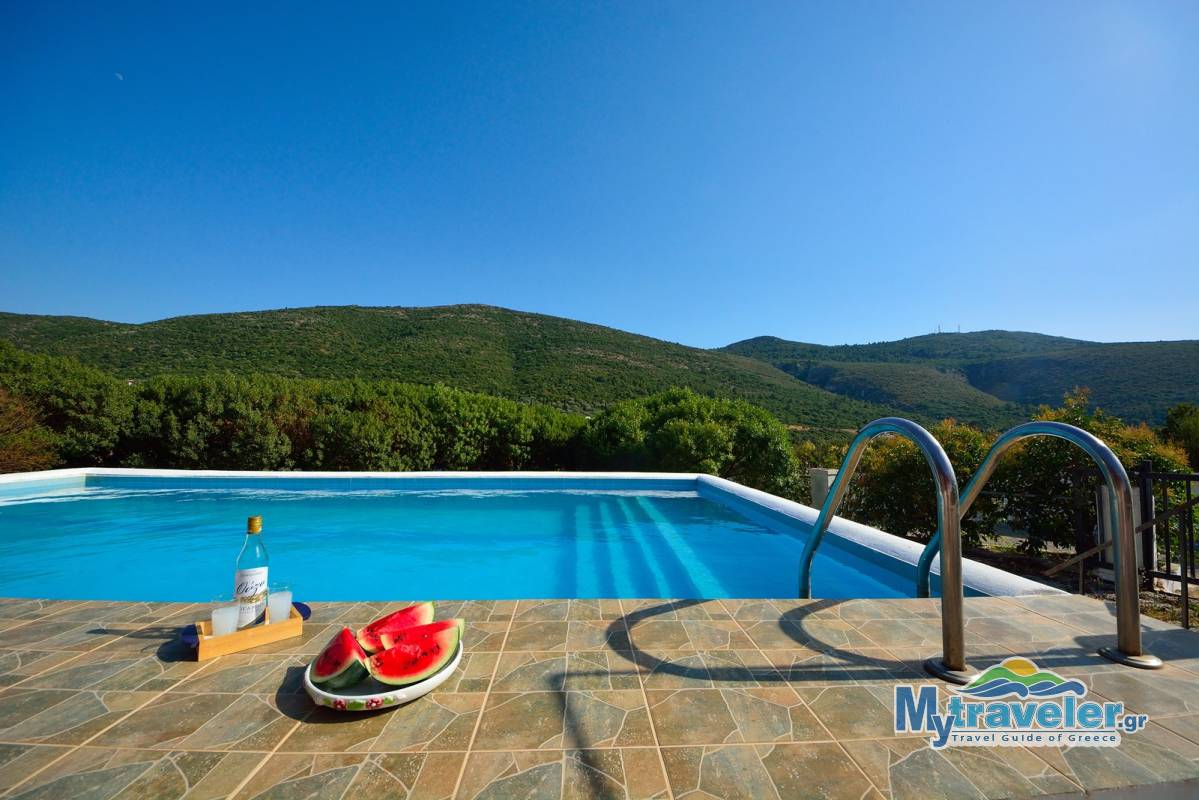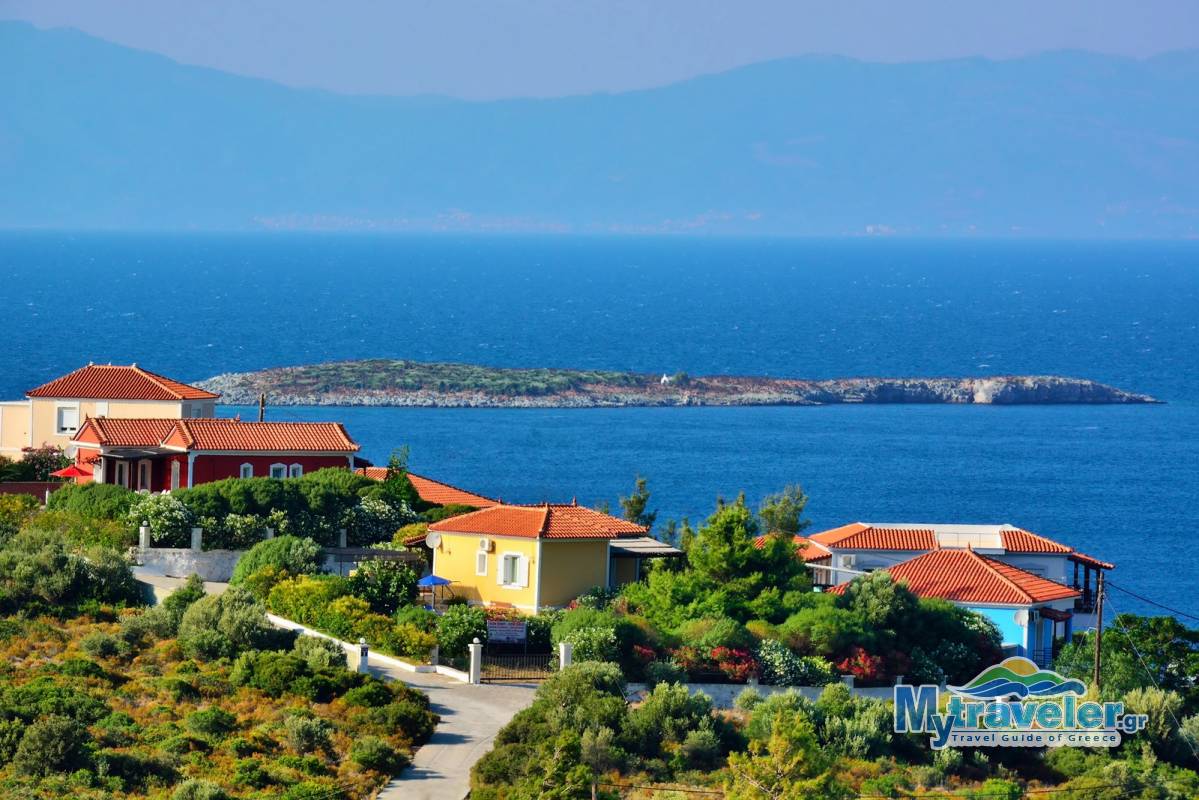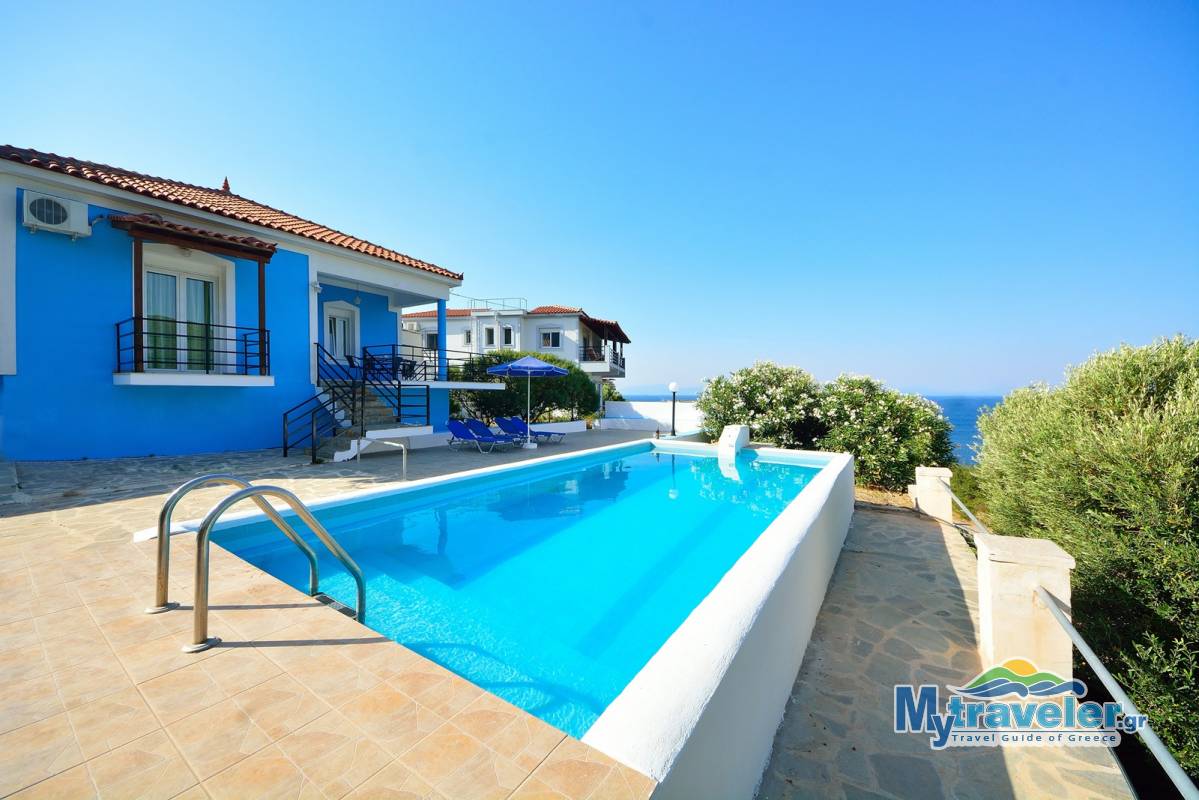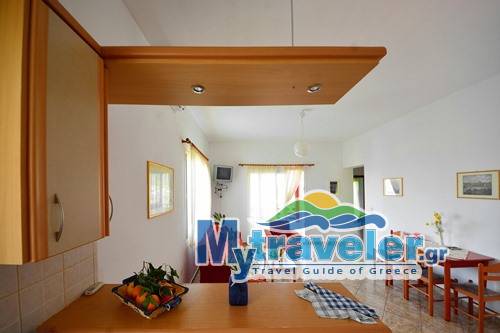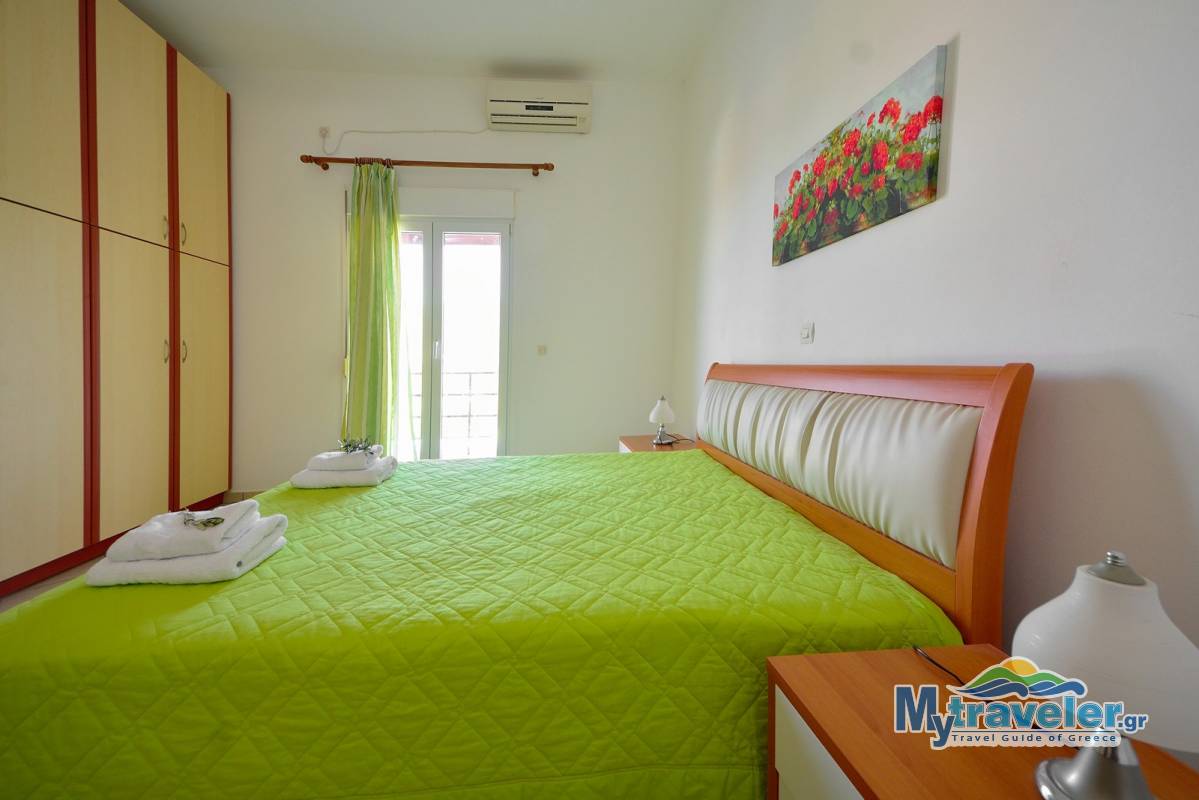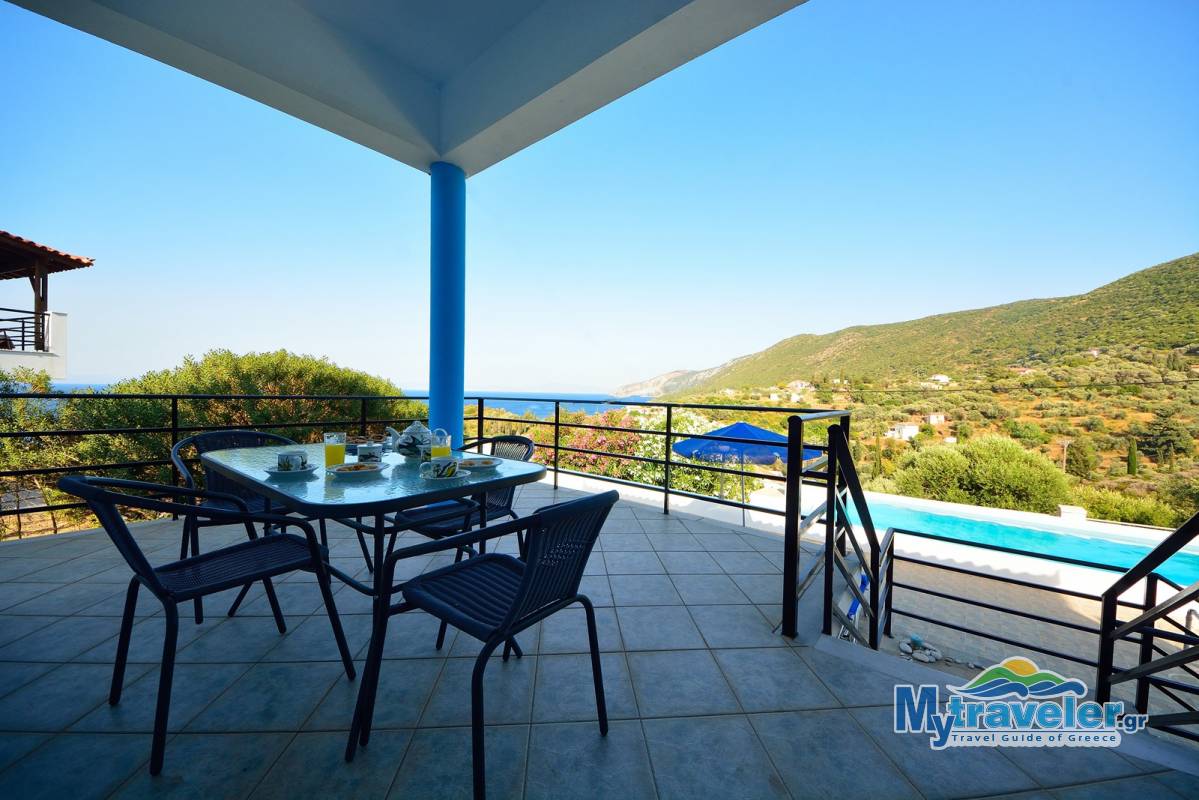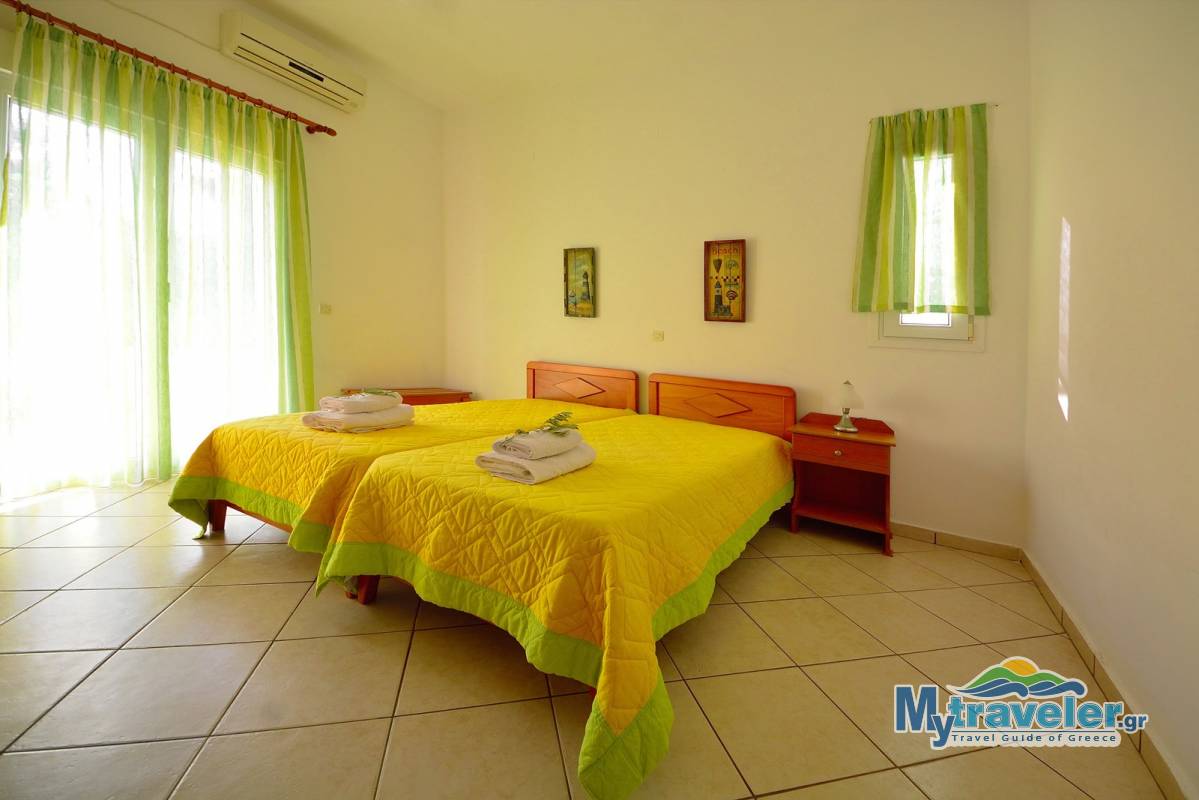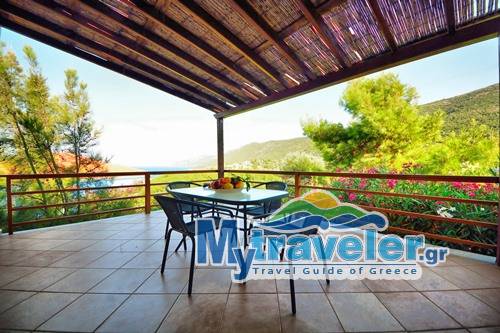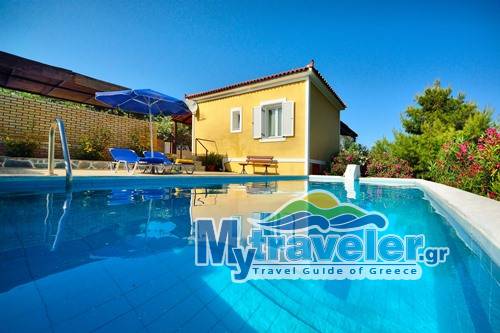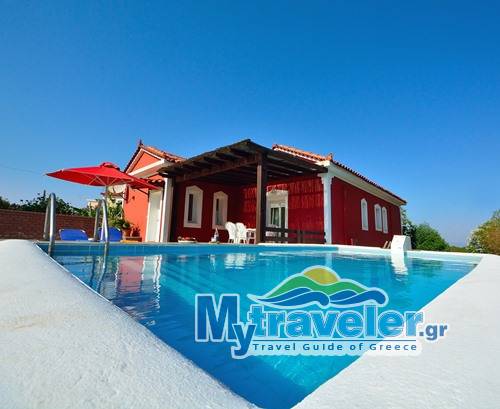 ---
Description
Located on the verdant island of Samos, the complex "Mouzakis Villas"
was created in a natural environment that offers unique experience and
true enjoyment, called  Agia Paraskevi. It is a 5000 square meters property, standing on a low hill, overlooking breathtaking vistas of the Aegean Sea
and the Turkish coastline. The exceptionally beautiful surroundings,
the distinctive architecture and the site of the residences complement
one another perfectly, providing ideal conditions for an unforgettable vacation.
The "Mouzakis Villas" complex offers 3 independent self-accommodated
residences (the Blue, the Red and the Yellow Villa) which are
representative of the island architecture. They are nestled among
gardens full of flowers and trees, spaced enough apart to ensure
privacy. Each villa has separate entrance, private swimming pool and
private parking place. A newly- constructed playground waits for its
young guests, where they can engage fun-filled games and activities.
Mouzakis Villas is a unique complex of residences in terms of size
and style, perfect for families, couples or a group of friends looking
for spacious areas, large gardens, comfort and privacy. It is well know for its excellent organization and its guests have greatly appreciated this.
The distance between Mouzakis Villas and the capital of Samos island is just 7km, whereas the airport is 20km away. Agia Paraskevi beach
waits for you at a distance of 200 meters and Livadaki Beach, one of the
most original beaches on the island is only a few minutes away from the
residences.
Air conditioning
Cooking facilities
Fridge
Hair dryer
Television
Facilities for children
Garden
Internet Access / WiFi
Parking
Safety deposit box
Sports
Swimming pool
Published: 6 Jun. 2016
---
Where to stay
accommodations located nearby
---
other similar places
similar places may interest you