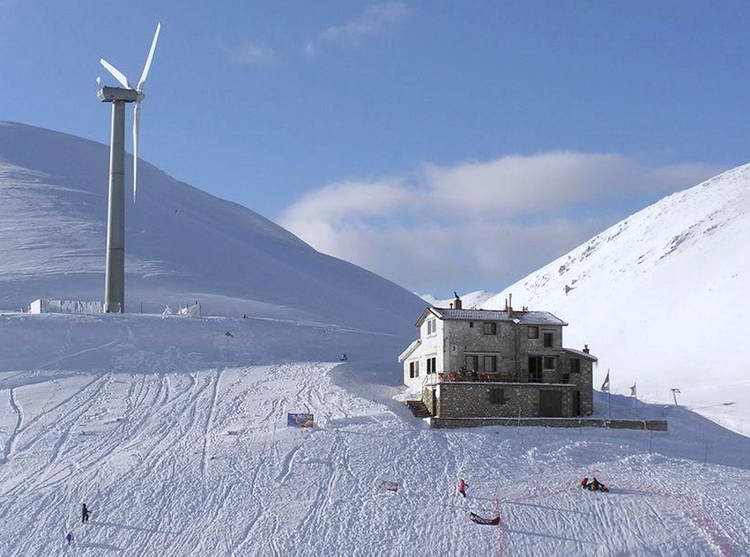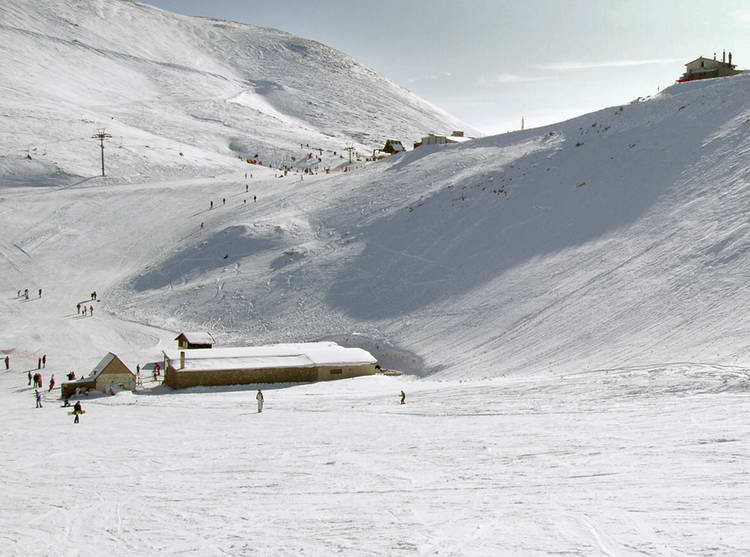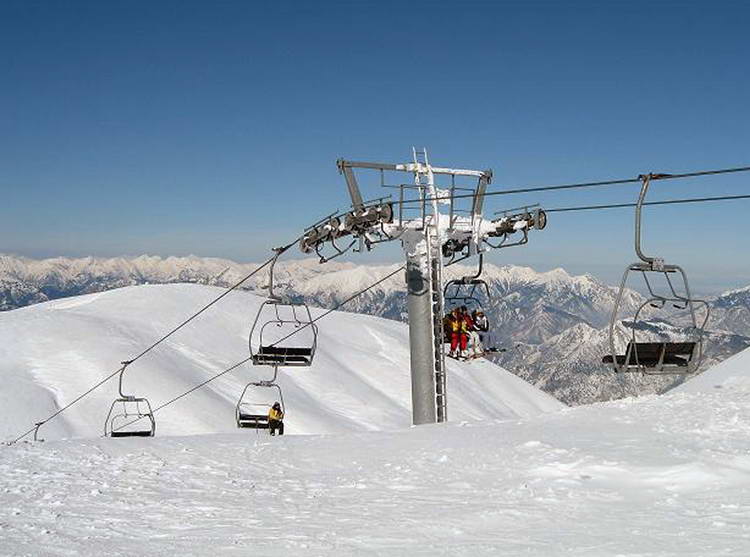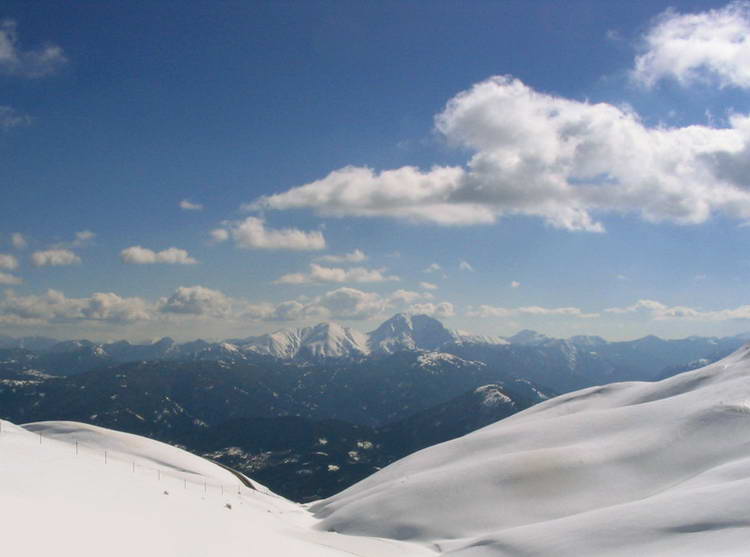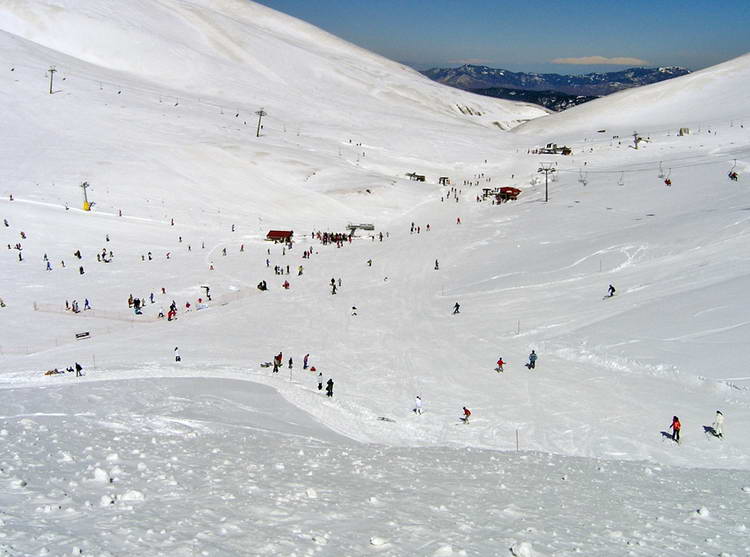 ---
Description
The Karpenisi ski resort is located on Tymfristos mountain, in Diavolotopos site in an altitude of 1800 m. It is 12 km from Karpenissi, 285 km from Athens and 368 km from Thessaloniki.
It is the first private ski resort was created in Greece in 1974 and since then attracts lovers of winter sports.
It features 11 ski trails of various difficulty levels and 7 lifts. From lifts opens a beautiful view on the mountains and central Greece.
OPEN: From mid-December to late March.
Here operates a ski school, rent and shop of equipment, restaurant, coffee and medical care.
Ski slopes
For beginners - very easy - length 200 m (is used primarily by the ski school)
Takis Flegkas - easy - length 400 m
Theseus - easy - length 600 m.
Wind 2 - hard - length 300 m
Wind 1A - medium - length 1000 m
Wind 2-Hercules - medium - length 1500 m
Wind 1B - easy - length 1100 m
Wind 2 - moderate - length 600 m.
Hercules 1 - difficult - length 800 m
Hercules 2 - difficult - length 800 m
Hercules 3 - medium - length 1200 m
Live WebCam from SnowReport.gr

Published: 18 Nov. 2010
---
Where to stay
accommodations located nearby
---
other similar places
similar places may interest you